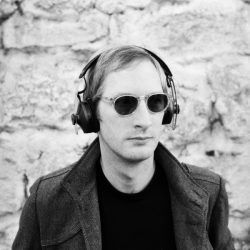 Barry Threw - Gray Area Executive Director

Barry Threw cultivates forward-looking, impactful, boundary-blurring projects integrating culture and technology. He drifts fluidly between roles, collaborating as an executive, curator, technologist, designer, community organizer, cultural producer, and strategist. His previous leadership positions have generated innovative & influential platforms, products, teams, and businesses spanning art, music, internet, built environment, and experiential & immersive media. He is convinced that integral approaches combining art, technology, and the humanities are necessary for economic, social, and ecological regeneration.
He is currently the Executive Director of Gray Area — a San Francisco non-profit institution focused on creative action for social transformation through public events, incubation, and education. He is also a founding partner with Fabricatorz — a distributed technology studio for cultural projects with nodes in Hong Kong, St. Louis, and Berlin. He advises institutions, corporations, and organizations globally.